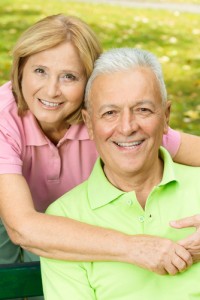 Retirement for some people is not all about staying at home and lying back on the sofa all day. Although some retirees may do just that for a week or so after retirement, they will soon like to find something to do with their increasing spare time. Most will spend it on their hobbies. Some will decide do look for a job to help stretch their retirement fund longer.
Trying to find a job after retirement may present new challenges. Most companies will have a harder time deciding whether to hire a retiree. They might prefer looking for younger employees and might consider your age as a liability. That is not always the case, there are some jobs available out there that can benefit from your experience. Because of this, some employers will not think twice about hiring seniors as part of their workforce. In order to take advantage of what opportunities are available out there, seniors and retirees may need to prepare more diligently than before. Here are some tips that might help.
Use your network.
The best way to find some gainful employment after retirement is by asking around from friends, former colleagues and family members. Your network can provide you with possible openings that may be well suited for your skills and experience. Having friends and colleagues to refer you will even give you that advantage if they also have other connections that will give you access to jobs not available in the job market yet. So take advantage of your network and ask around for possible jobs that you can apply for.
Consider looking for project-based or temporary job offers.
Try to widen your job opportunities by also considering project-based or temporary employment. Some jobs are only available for a certain period based on demand for additional workers to compensate for a busy season. Some openings may only last from three to six months. You can try exploring these jobs that you qualify for.
List only your recent work experience.
Some employers may become overwhelmed with your wide range of experience when you apply for a job. They might consider you overqualified if you list down all your work experience on your resume. To avoid this, try to only list down your very recent work experience and highlight the skills that you have related to the job you are applying for. Employers only wish to know if you have the skills for the vacant job and that is what they only want to know.
Present your age as an asset.
Since your age may be a matter of concern, make sure that you convince the employer that your age is an advantage and not a liability. Highlight what you can do for them that will help fill up the needs of the job you are applying for. Convince the employer how your age will make you excel in the job better than the younger applicants. You need to sell your age as a valuable asset that they can take advantage of.
No Responses to "Tips For Older Job Hunters"