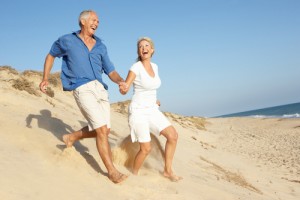 People always have this endearing mindset about retirement life, that it is a life of fun and leisure. People think of retirement as a period of rest and recreation. But what most people fail to realize is that this type of lifestyle requires a sizable retirement fund. It is impossible to maintain if people have not prepared their retirement fund extensively beforehand.
But if a life of luxury and leisure is not what most people look forward to in their retirement, enjoying a comfortable retirement for less may be the main aim. It is possible for people to retire for less and still enjoy the experience. Here are some of the things that they should do to make that doable.
Deal with debt prior to retirement.
Debt may be a recurring issue for retirees if they do not take care of it. It can reduce their retirement fund substantially over time. They have to set aside a portion of their funds for debts servicing instead of spending it on their more meaningful retirement pursuits. The best way to handle this is by making sure to pay off all debts before retirement. It makes sense to deal with the problem when you are still in an earning capacity. This way, you still have the means to pay off the debt than depending on limited resources after retirement.
Downgrade to a smaller house.
Retirement usually means lesser use of home space. All the kids have already moved on from the nest and started their own families. You are left with a home with several empty rooms you do not need. It makes sense to rent or sell the home and move into a smaller and more affordable home for your retirement. Renting or selling the home may provide you with additional funds that you can use during your retirement.
Look for a part-time job.
You do not have to do away or take advantage of your lifelong skills just because you are in retirement. You still need challenges now and then. It will help make your retirement more fulfilling, although less stressful. Try to find a part-time job that can take advantage of your skills. That way, you can still find a means of income for your retirement and have something to take the boredom that sometimes creeps in during a life of relaxation.
No Responses to "Retirement Living for Less"