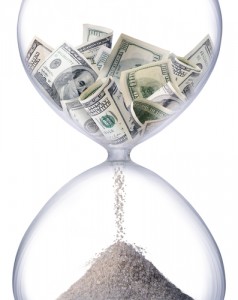 Many people wish for a comfortable and stress-free retirement. After all, it is what many consider as the time to finally escape from the rat race at work and take the easy life. But a comfortable retirement requires thorough preparation and early financial planning. But even if you accumulate a considerable amount for your retirement fund, there is still that risk that it may run out if you are not careful. Certain mistakes can contribute to a rapidly dwindling retirement fund. Here are just some of them.
Not Having A Spending Plan
Some retirees can be quite excited at their newfound freedom during the early days of retirement. They may want to do many things that they only dreamed of doing in the past. As a result, some retirees can end up spending quite a lot of their retirement fund very early. They did not plan how to effectively spend their money during retirement.
Upon retirement, people should realize that they would be depending solely on their retirement savings for the next several years, sometimes without the means to supplement the retirement fund. It is essential that people need to establish a spending plan early on to have some level of control over their retirement spending. This will ensure that retirees can stretch their retirement fund and avoid spending it all away early.
No Financial Monitoring System In Place
During retirement, it is important that you have a means to monitor how your money moves. This includes your spending as well as your investments and their returns. Without a monitoring system in place, you may not have a proper way to determine how far you can stretch your retirement fund.
Making The Wrong Investments
In an effort to find a means to make your retirement fund grow, you may get into some risky investments for that opportunity to earn bigger profits. But bear in mind that the objective of investing your retirement fund is not to maximize the returns. It is also not just to preserve the principal. The real aim for investing your retirement fund is to create a lifelong and substantial income that will help stretch your money for as long as you can. You do not have to get into risky investments for the sake of earning more. Your main goal should dictate your investing style.
Not Having A Plan B
Life can be unpredictable at times. There are just some things that you cannot plan or expect. This can apply to retirement life. That is why you need to prepare for it. This includes setting aside a portion of your retirement fund for emergencies. If you only have a plan for spending your retirement fund on your daily activities and needs, then you may be in trouble once something unexpected happens that you need to address.
No Responses to "Mistakes That Can Deplete Your Retirement Fund"
Leave a Reply