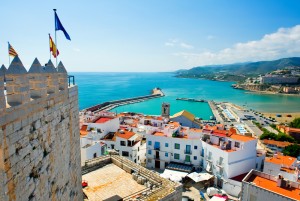 Retirement brings a number of changes to a person's life. It is that phase where retirees need to decide on how they will be spending their new lease in life after years of toiling to earn their keep. After saving up, retirement is a time for them to consider following a more comfortable lifestyle. In order to enjoy life even better, some may consider spending it in another country. While it may be quite exciting, living a aboard may require some planning and preparation. And if you are planning to do just that, here are some important factors that you should first consider.
Residency Issues and Concerns
Before you plan to reside in another country that you think is paradise, make sure that you have looked carefully into their residency laws, especially  for foreigners like you. Make sure that you know everything there is about visa applications in your country of choice where you wish to spend a considerable number of your retirement years.
Taxes 
Another factor that you should consider when you plan to retire abroad is the cost of living there. One of the more important consideration for retirees when living abroad usually concerns the taxes they have to pay. Some countries require retirees to pay taxes to live there while others don't. The cost can sometimes eat up on your retirement fund that will have you end up paying taxes in two places- your native country and your adoptive one.
Cost of Living Expenses
One other important thing to consider when you plane to live abroad is the cost of living expenses. Choosing a country that is relatively cheaper can help stretch your retirement fund further. It may even help you enjoy a more luxurious retirement lifestyle, one that you cannot afford in your home country. But there are also other countries with a higher cost of living  that you should need to look into. You may need to weigh in on the advantages and disadvantages in living in such countries before making that final decision.
Cost and Quality of Health Care
Your health becomes more valuable during your retirement. You might be seeing yourself preparing a lot when it comes to health care costs. This is also an important factor you need to consider when you plan to retire in another country. Make sure that you have enough money set aside to address your health care costs during your twilight years. You also need to consider the quality of health care and the costs they entail before you make that eventual transfer to another country to retire. To bottom line is that you are assured that your health will be well taken cared of in the country that you wish to relocate in for retirement. Once you have that assurance in your mind along with the other factors, then you may be more than ready to take that next step into retiring abroad.
No Responses to "Factors To Consider When Retiring Abroad"