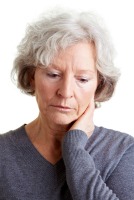 There's recent news of larger banks now leaving the reverse mortgage business because of an unsuitable business environment that still affects the real estate market in general. Property values have not yet picked up from where they fell off from considerably during the recent economic crisis. Mortgage players like Bank of America, considered as the second biggest provider of reverse mortgage in the country, doesn't see a positive market in real estate and housing values. This may be a reason why it has announced that it is letting go of its reverse mortgage business. But that is not the only thing that will be a concern for retirees.
Top Reverse Mortgage Player Opts Out
Ever since hearing that Bank of America will be getting out of the reverse mortgage business, another banking giant is following suit. This time, it is Wells Fargo, the erstwhile top player in the reverse mortgage business. Wells Fargo, with concerns of housing values expected to further go down in the coming years, has also announced that it is going out of the reverse mortgage market. With the two biggest players gone, retirees may now be concerned of their remaining options available when it comes to raising added funds for their retirement.
Retiree Concerns
Now that two of the biggest players in the reverse mortgage market has left, retirees may now have a legitimate concern in terms of trying to find possible ways to raise added funds for their retirement. Most retirement funds has already taken a beating from the very recent economic crisis. Having another possible option gone in reverse mortgages may even make it worse.
Retirees And Reverse Mortgages
Reverse mortgages are very important for retirees as an emergency source of funds, at least for those who own their home property. Reverse mortgages are designed for homeowners who are at least 62 years old. They can convert a portion of their home equity into cash via a reverse mortgage. The funds can either be given in a lump sum or in agreed scheduled payments over a certain period.
What makes this a good option for retired homeowners is that they can still continue living in their home as long as they continue to pay for the property tax and insurance costs of the home. The home can only be taken by the lender and sell it after the homeowner has died or has moved out. After the home is sold, the lender takes his share of the proceeds, with the remaining funds either going to the borrowers or their heirs.
There's Still Hope
With the importance of reverse mortgages for retirees as a potential source of added retirement funds, this may greatly affect quite a number of retired homeowners. But all is not lost. There may still be smaller banks and financial institutions who would still remain in the reverse mortgage market. There might also be other means available for retirees to source out some added funds for their retirement. Retired homeowners can try lease-back sales of their homes. They can sell the home along with a life-long rental agreement attached. This way, the homeowners can still live in their homes and pay rent to the new owners with the proceeds from the sale. This option also offers almost the same benefit as that of a reverse mortgage.
No Responses to "Can Retirees Cope Without Reverse Mortgages?"