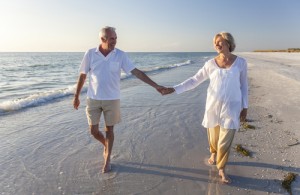 Retirement provides people with lots of available time to spend any way they like. Sometimes they spend it the way they have always wanted to. Other times, they do not. Even though retirees have a lot of leisure time available, they may not always find it convenient since it can also mean lots of time doing nothing. One of the options available for retirees is taking a vacation trip somewhere. Having that penultimate retirement vacation can become quite expensive. That is why people need to plan and save for it early in life. Going on vacation trips sometimes need not be that expensive. There are different budget-friendly traveling options available for retirees. Here are some of them.
Go on volunteer vacation trips.
Volunteering is a good way to spend your retirement time widely. Not only are you able to help others by volunteering for a cause, you can also use it to see the world. There are volunteer vacation options that will take you to other countries. It can range from as long as a couple of years, if you volunteer in the Peace Corps. It can also be as short as a few days if you volunteer your time to help out build homes in another country. Some volunteer organizations cover the cost of your travel ticket. They will also help you arrange for all your travel documents. Most of the time, you may need to set aside a budget for spending on your food and lodging during the trip. But it is usually cheaper than spending everything out of your own pocket.
Consider taking a repositioning cruise.
A repositioning cruise is a type of cruise where the embarkation and disembarkation ports are different. Cruise lines usually do this in order to reposition a cruise vessel to an area with seasonal demand. Instead of sending an empty vessel to another location, cruise lines offer it as a repositioning cruise. Retirees can consider taking a repositioning cruise to enjoy a more affordable vacation. It is cheaper than the usual cruise because vacationers have to fork up the price of a one-way ticket home. It may be an option that most retirees may want to consider to save up on a cruise vacation.
Try house swapping.
For many retirees, lodging remains to be one of the costly expenses for an extended vacation trip. One option to consider to save up is house swapping. You can try to find other people in your destination of choice who are open to house swapping. There are sites such as the International Vacation Home Exchange, which offers choices for home swaps you can try out. House swapping may be a good option for retirees planning an extended vacation in another country. Most of the time, the house swap may offer better accommodation compared to an expensive hotel to stay in.
Try house sitting.
You know that it can be difficult to leave the home when you wish to go on an extended vacation trip. Some people may also have the same concern. They might want to find a house sitter while they are away. You can consider house sitting as a way to travel, but with a twist. When you house sit for someone, you usually stay at that home for free. But you may also some chores to do such as water the plants and feed the pets. But it can be an exciting experience to have, especially if you chose to house sit for someone from another country. You can try this site to check out your possibilities to house sit from different locations in the world.
No Responses to "Budget-Friendly Traveling for Retirees"