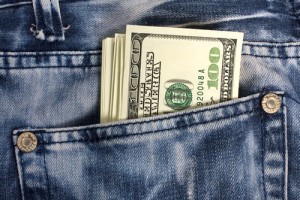 Many people wish to spend a more comfortable retirement. That means being able to afford the daily costs that come with retirement despite no longer maintaining a job. People need to prepare well by saving money for retirement while still young. But recent changes in the economy, both internationally and at the local front, may have affected whatever funds some people set aside for retirement.
Due to the economic downturn, many people have realized that they may no longer have enough money saved up to live a comfortable retirement. As the retirement age approach, some people begin to worry whether they can survive retirement because of their diminished retirement fund. But there are many options available for retirees to still get through retirement in better form. But it may be different from what most will consider as a traditional retirement. Here are some of the alternatives available.
Continue Working
The best alternative available for people who are concerned about their retirement is to simply continue working. If they can still do it and find enjoyment in their job, would-be retirees can extend their working life in order to continue earning. It can help make retirement more manageable if you have limited resources in your retirement fund.
Consider Working Part-Time
If working the 9 to 5 grind is out of the question by the time you reach retirement age, you may consider switching to a part-time job instead. You still can earn, which can take care of your daily expenses without dipping into your retirement fund. Not only that, you can also choose a part-time job that you enjoy doing. You can strike up a balance between being productive and finding more time for some recreation.
Start A Business
Some retirees may prefer to become their own boss by the time they retire. That way they can dictate their own plans by putting up a business. They have better control over their use of time and effort to make the business grow. When it becomes successful, they get most of the credit. In a way, some retirees may love the challenge of finally have the time to pursue their dreams of putting up a dream business they enjoy dong and also earn from it.
No Responses to "Alternative Options For Traditional Retirement"