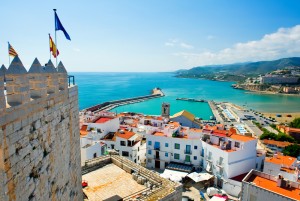 Retirees would love to spend their retirement in relative comfort. Sometimes, their retirement fund or pension is not enough to provide them with the type of lifestyle they wish for. If you are looking for other retirement options, you sometimes might need to look overseas.
For some retirees wanting to stretch their retirement dollars to make it last longer, there are overseas retirement destinations that can provide them with attractive options. Not only will it help them save up on their retirement fund because of a more affordable standard of living, they also get to experience an adventure living abroad and in a different culture. They even get to experience retirement in relative luxury because of it. According to Bankrate, here are some of the attractive retirement destinations aboard.
Vancouver, British Columbia
Vancouver has a distinct advantage over other retirement destinations because it is just adjacent to the US. It is easy to go back and forth between both countries. Although Vancouver offers a similar standard of living to the US, it has one distinct advantage- more affordable health care. Staying in Vancouver can help save retirees up to $400 monthly on health care costs. Canada offers resident retirees access to the public health care system, including expats with a permanent resident status in the country. Health care services are also more accessible as patients do not have to wait in line for a doctor's check up. And with retirees have increasing concerns about health care costs, Vancouver, British Columbia may offer a more affordable retirement destination.
Valencia, Spain
While the recent Euro economic crisis has hit Spain's economy greatly, it may offer an attractive option for retirees. The crisis has caused property values in the area to go down, making it an attractive opportunity for US retirees to enjoy a Mediterranean retirement. The city of Valencia in Spain offers several affordable villas for interested US retirees. This picturesque southeastern coastal city offers apartments and housing for less than $200,000. New single-bedroom apartments are available for around 50,000 Euros or $65,575. Rental options are also available for those who are interested. A two-bedroom apartment rental in the center of the city costs around 600 Euros or $780 monthly. Low property taxes also help keep retirement spending low for expat retirees. Spain also offers access to its public health coverage to permanent residents. Additional health insurance coverage averages around $300 per month.
Guam
Guam is often overlooked as an attractive retirement destination. It offers a number of advantages for many retirees who want to look for something to remind them of home while retiring abroad. Guam is a US island colony located 3,700 miles southwest of Honolulu. Guam offers a low cost alternative to retirees planning to retire in Hawaii. House rentals go for as low as $400 per month for single-bedroom apartments. Since it is a US colony, US citizens can also buy properties. A three-bedroom home in the island costs less than $200,000. Another advantage is that it uses US dollars  as currency. Guam is another alternative for retirees if they are looking for offshore retirement destinations.
Chiang Mai, Thailand
Asia also offers several attractive affordable retirement destinations for US retirees. Chiang Mai in Thailand is one of them. This city has been one of the more attractive retirement destinations for people who like to get the most out of their retirement dollars. Chiang Mai offers a low cost of living, even the lower than other cities in Thailand. Retirees can afford to live like a king in the city for a monthly budget of $2,000. A 1,200 condo rental comes at around $400 per month. Essential commodities are readily available and on the cheap. While there is no free public health coverage for expats, there are modern hospitals located in the city that offer inexpensive health care for routine medical issues.
Source: Bankrate
No Responses to "Affordable Retirement Destinations Abroad"
Leave a Reply