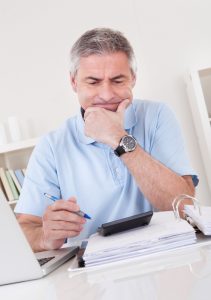 When it comes to retirement, people should try to prepare and plan beforehand what they wish to do during this time of their life. It requires time for building up a retirement fund that can last during one's twilight years. Since retirees are no  longer working, their earning capacity is drastically reduced. But they can establish some retirement income in order to compensate. Here are some of the common retirement incomes available for retirees.
Social Security Pension
Social security pension is considered to be the most common source of income for a majority of working individuals. But for the most part, the amount may not always be enough to cover for everything that a retiree may need. Some other means of income may be needed to supplement the income needs of the retiree.
401k, IRA, and Other Retirement Accounts
Aside from social security, a retirement account can be another means of income that retirees can depend on. The common ones include the 401k, the IRA or any other retirement account. But it would take some effort because people need to make individual payments over the course of their working lives in order to have such an income source that they can rely on to meet some of their retirement needs.
Home Equity
For many homeowners, home equity can be considered the value of their home as a possible source of retirement income. Some may apply for a reverse mortgage to take advantage of home equity. Some  may prefer selling their home and downsize to a smaller one during retirement.
Stock Investments
Investing in stocks may also be another source of retirement income. There are stocks that pay dividends that some individuals invest upon in order to earn some retirement income for them. But there are certain risks involved that will determine the impact of such investments as a source of retirement income.
No Responses to "Top Sources Of Retirement Income"