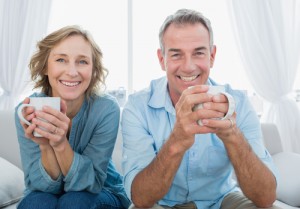 Retiring early may be a good decision for those who have come prepared for their retirement future. It will not be a mistake if you know that you can afford to do it. But before you retire, there are some things that you need to consider before stepping out into a new life. Here are some of them.
Have your retirement budget prepared.
Upon retirement, spending your retirement fund wisely becomes more important than ever. You may have limited means of generating more income. So you need to have a retirement budget handy by the time you start your life as a retiree. Remember, you still have bills to take care of and expenses to consider. Make sure that you have them all mapped out to give you a good idea about your retirement spending. By having a retirement budget will also have the means to estimate how long you can stretch your retirement fund, given that you stick to your budget in the strictest sense possible.
Consider modifying your investment portfolio.
Your investment portfolio will allow you to generate the income you may need to supplement your retirement. But you also have to make sure that you modify your portfolio a bit to ensure that it will be able to provide income for the longest time possible. You might need to move some of your portfolio into safer investments. You may have started an investment portfolio focused on growth. But as you retire, you need to consider focusing more on income investments, hence the need to modify your portfolio of investments before you retire.
Have your real estate plans set.
Retirement may bring along some changes that you need to address. Your living arrangements, for example, may change as you head towards retirement. You need to plan what you will do with your real estate properties by the time you retire. You need to consider changes in lifestyle, downsizing or relocation as part of your real estate plan. Make sure you already know what to do with them by the time you retire.
No Responses to "Tips For Early Retirees"