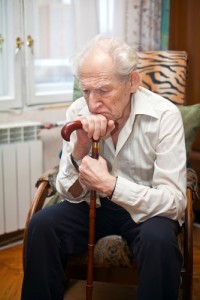 Going into retirement can either be scary or exciting for some people. People who have not prepared or planned for their retirement well may have serious concerns once they reach that age. For those who have done their homework and prepared early, they expect a happy retirement ahead. People can also choose a happy retirement by simply following these steps.
Know what you need.
Before you start planning for your retirement, it is important that you have a good idea how much money you need to have a comfortable retirement. Consider the type of lifestyle you lead or possible concessions that you believe will make your retirement happy. The approximate amount you can come up may be the basis for your savings planning for retirement.
Carve your financial path towards retirement.
Now that you have an approximate number to target for your retirement funds, you need to come up with a plan on how to achieve those ends financial wise. Saving up your working income plays a big part in this. But in order to save up more for retirement, you need to consider investing a portion of your retirement savings. Instead of letting your retirement fund languish in your safe until you have a need for it, you may be better off trying to invest it where it can earn additional income. This will help you achieve your retirement fund goals faster if you do it the right way.
Invest your income wisely.
Investing your money is not a guarantee that it will help your retirement fund grow. Investing wisely will do that for you. You need to learn about investing and know more about the options available for you. Do not just rely on what others say when it comes to good investments. It can sometimes be a very risky proposition. Before you ever delve into investing, learn the ropes and understand what you are doing. Consider investments that are safe but offer the best returns. Be wise where you invest your retirement money or your mistakes will come back to haunt you in the end.
Keep track of your progress often.
You cannot always put your retirement plants to run on automatic. Just because you have created a great retirement plan does not mean that it will always be perfect. You also need to monitor and keep track of your progress instead of leaving it up on auto-drive by leaving it all up to your financial advisers. You need to check up on what you have accomplished so far in terms of your retirement plan. You will eventually realize that you need to make certain changes along the way to accommodate the changes in the times and circumstances. It will help you make sure that your path towards a happy retirement stays on the right course all the time.
No Responses to "Steps To A Happy Retirement"