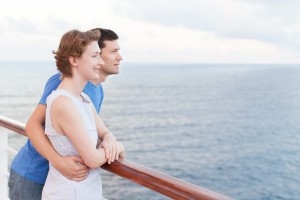 There are many choices and options people need to make upon their retirement. Aside from the when, how and what, people also need to consider the where. Retirees also need to tackle the issue of where they wish to spend their retirement. For some, going abroad may make the most sense. The excitement of going on an adventure to another country makes for an interesting retirement for some. But of course, there needs to be some bit of planing and preparation involved. There are factors to consider when one may plan to retire abroad. Here are just some of them.
Availability Of Health Care
One important factor to consider when planning to retire abroad is the availability of proper health care. Retirees will need to look out for their health more than ever if they wish to spend a long and memorable retirement. This includes ensuring that proper health care is available whenever it is needed. People should try to know about health care costs and availability in certain countries before they consider retiring there.
Language And Communication
In any country you may wish to retire, it is important to know that you can communicate with the people there. You may consider retiring in another country that speaks your native language. If not, you may need to consider learning the language beforehand before you actually retire there. The means of communication is very important and essential to a promising retirement. Make sure that you also plan to retire in a country with multiple lines of communication are always available at your disposal.
Means Of Obtaining Income
Although you may already have a sizable retirement fund saved up, it is also important to determine your possible means of income in a new location where you plan to retire. It may help alleviate the costs of living in such a country or even make your retirement more affordable than when you choose to stay where you are. Not only that, make sure that you retire in a country that will allow you easy access to your money when you need it.

Tax Incentives
One of the more important factors people choose to retire abroad may involve the amount of taxes they pay. Many retirees chose to spend their retirement in a country known as a tax haven. With lesser tax to pay, the earning potential of their retirement fund and other income sources improve. It helps prolong or extend the availability of your retirement fund.
No Responses to "Retiring Abroad: Factors You Need To Consider"