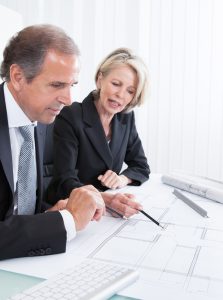 Retirement planning is not always simple. There are different challenges that people can face when they start planning out for their future retirement. While saving the money remains to be the biggest challenge, certain factors can also be at work that may add to the challenge. There are times when it is the people around you that can act as obstacles to a more effective retirement plan. Here are just some of them.
Your Employers
Some people may have a higher level of trust with their employers when it comes to taking care of their retirement accounts. But some employers may act greedy and may use funds for the retirement accounts of employees in other ways. Some may not know it, but this type of theft can be quite common. That is why it is important for people to carefully check their retirement accounts and make sure that they are updated about its status in terms of the contributions. Trust on employers who are on the wrong side of things can seriously affect your retirement plans.
Your Elderly Parents
Sometimes, having long life may not work out as great as some may expect. It can sometimes become a cause of concern for others. In the case of having elderly parents to take care of can sometimes become a challenge to your retirement plans. There might come a time when you will need to take care of your elderly parents in case they outlive their retirement funds. For others, it might be taking care of an ailing parent that might require others to quit work. In any case, the situation can affect how much one can save for their own retirement.
Adult Kids Still Acting As Dependents
Some people can go through sudden hardships that might require some family help.  For some parents, it can be a child who still act as a dependent. While some parents can have the means to help their kids who may find themselves suddenly unemployed, others may not be as fortunate. Others may dip into their retirement savings in order to help address an immediate family need. If this situation goes on longer,  the more challenging it may be for the parents to prepare for their retirement.
No Responses to "People Who Can Derail Your Retirement Plans"