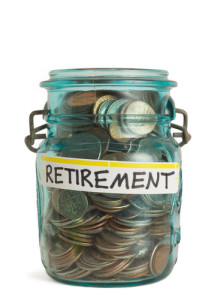 Some people already have plans for early retirement. They wish to have more time to enjoy life in their later years. They want to escape the stress and the hustle of a working life as early as possible. But this will require early preparation and using sound retirement tips. Here are some of them.
Start saving for retirement early.
The best way to ensure that you can retire early is if you start saving for it as early as you can. Saving up a retirement fund in your 20's not only makes it easier for you to accumulate a sizable retirement fund by the time you enter your 60's. You will also have an easier decision of retiring early in case you feel it is the right thing to do. But you must try to not only save early in your working life but also stick with the habit of doing so.
Even the smallest actions count.
Everything you do preparing for retirement counts. You may think that some small contribution you make may be insignificant. But they may be worth something by the time you reach retirement age. Do not forget those small pensions that you may have accumulated working part-time jobs, especially in the government sector such as schools or parks. These jobs usually come with a small pension that will pay you dividends when you retire. Any pension amount during that time may be worth something.
Do not just rely on Social Security.
If you plan to retire early, you should be aware that you cannot simply rely on your Social Security. The money you receive only provides the most basic income that will not usually afford you a comfortable retirement. You only get the highest payouts when you avail of your Social Security at the latest retirement age. It will not serve your purpose of retiring early. Make sure that you have other sources of retirement income so that you ensure a more comfortable retirement in case you want to avail of it early.
Avoid accumulating debt.
One way to help you save more for your retirement is if you try to lessen your debt burden. With credit cards readily available at your disposal, you can easily accumulate debt if you are not careful. Try to maintain that discipline of living within your means and not be tempted to use your credit cards often. The same goes with your mortgage. Make sure that you are able to pay it off before you retire to avoid the burden of paying for it even on your retirement.
No Responses to "Important Tips For People Planning An Early Retirement"
Leave a Reply