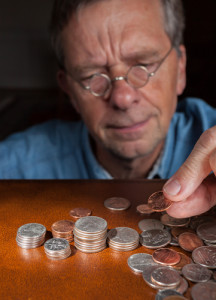 Many people may see retirement differently. Some people eagerly anticipate their retirement while others dread the day it arrives. It all boils down to preparation and sound retirement planning. Here are some tips to help you prepare better for retirement so you do not have to worry about it when the time comes.
Take stock of all your assets and properties.
The first thing that you need to do to plan for your retirement is to take a tally of everything that you own. This includes your financial and non-financial assets such as a business, real estate property or your home. Once you have a complete list, you then need to try and determine the value of these assets as well as whether they can generate regular income for you. An important thing to consider is that there are times when you need to convert assets into income and the income into assets to get an accurate measure of what can help contribute to your retirement fund. It will also help determine your net worth as well.
Take stock of your insurance coverage, if any.
Of course, you may have some sort of insurance policy that protects you from a number of risks in life. You may also need to account for them, especially on the type of risks that they protect you from. This will help you determine if you have ample protection against certain risks that can have a substantial effect on your retirement life. Medical coverage is usually the most important risk coverage you need for retirement. Long-term medical care is also something that future retirees should consider since it can also be a substantial expense in the future.
Evaluate estimated expenditure against anticipated income.
One way to determine whether you can hope for a comfortable retirement or otherwise is by comparing your future retirement expenses with your estimated income. This will help determine if you will have enough money to live off from during your retirement. It can also help you determine how long your retirement fund will last. Once you take stock of the difference between your anticipated expenses and income, you will then be able to make an estimate on how much your retirement fund should be to live comfortably when you retire.
Set up a retirement fund early.
Once you have the information that you need, you can try building up your retirement fund. It is money or investment you try to set aside for retirement. The earlier you start on building the fund, the easier it will be for you to meet your retirement funding goals. Remember, it is never too early to prepare for retirement. But it can be a very big problem if you start too late.
No Responses to "Essential Retirement Planning Tips"
Leave a Reply