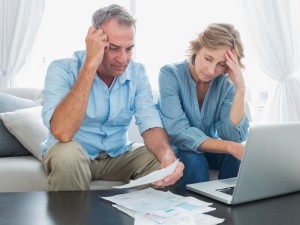 Retirement can either be exciting or scary, depending on how one prepares for it. It can be exciting for people who have done their bit to prepare for their retirement. It can be quite scary for those who realize only too late that they have not prepared enough. It may be normal for people to harbor some retirement fears now and again. But it is not something that you cannot address. Here are some tips that will help you ease some of your most retirement fears.
Not Enough Savings
One of the most common retirement fears many people have involve not saving enough money for retirement. They begin to worry about running short on retirement funds at the very moment they need it. But there is a way to ease such fears. People should remember that retirement is no longer based on a particular age in life. Sure, there is a plan to retire after reaching a certain age. But do not let that concern you if it will cause you to fear what lies ahead when you do retire.
If you feel that you do not have enough saved for a comfortable retirement, you can always delay it for a year or two if you still feel strong enough to work. That will help bring in more income to save. When you do decide to retire, that does not necessarily mean that you stop working. You can also try to look for alternative part time jobs to work at while you are retired to help bring added income. There are many options available for you if you have not saved a lot for your retirement. Having work even during retirement can help you spend most of your time in a more productive way. While your limited retirement funds may prevent you from getting that vacation, keeping yourself busy with part time work will help make your retirement worthwhile.
Health Concerns
Another thing of concern among would-be retirees is health. Some may worry about health care costs and if they can afford it when they do retire. But there is optimism for many retirees, thanks to the Affordable Care Act. The new law, which is now in effect, provides some medical help for seniors. Seniors and retirees will have better access to affordable health care than before. Seniors will also be receiving discounted costs for prescription drugs if they fall within the coverage gap. Overall, the ACA will help reduce the costs of medical care for seniors.
Housing Concerns
Some would-be retirees may have concerns over where they will live come retirement time. It may be quite difficult to live in a big house with only retirees to take care of it. Housing costs may also become a big concern. But this should be a worry for would be retirees. There are many options available that will help them find a suitable living quarters based on their needs. It may be possible for retirees to scale down to a smaller house when they retire to make its upkeep manageable. They can sell their current home and use the funds to scale down to a smaller and more affordable home. If it helps, retirees can also consider renting if that will help ease their fears. It may be more affordable for some retirees and free up some cash to spend on some other retirement essentials.
No Responses to "Easing Your Retirement Fears"
Leave a Reply