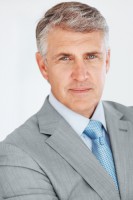 While some people might already be thinking of retiring after years and years of the working life, there are others who might not be as keen to do it just yet. Retirement may be something that concerns some people mainly because they haven't prepared enough for it. Some may even delay retirement because they don't feel ready for such a move into a different type of lifestyle yet. For those who prefer delaying their retirement for a few more years, there are certain benefits that they can get for doing such a move.
Increased Social Security Funds
Delaying retirement can help boost up social security funds. Putting off retirement until one reaches 70 years old can result in around 25 percent more funds for your retirement as compared to taking the Social Security benefits at the normal retirement age. This also can do the same for your private savings as they earn more instead just by deferring your retirement for a few more years.
Extended Health Coverage
A big benefit for delaying retirement is extended health coverage. If you are regularly working well after retirement age, then you can still enjoy the extended health coverage that you receive from your employer. This can considerably help lessen the costs of healthcare for older people longer. Not only that, the extended activity of work also helps older people stay healthy longer.
Extended Life Span
While people see retirement as a time for fun and relaxation, it actually also has other effects to people. The period where some retirees find themselves with nothing worthwhile to do can also have a negative effect on health. That is why people who delay retirement may also help add years to their life. But this will also depend on other factors such as work risk and stress which can have the opposite effect. But just by the fact that people who works way after retirement age seem to do well by finding their life still quite meaningful.
No Responses to "Benefits of Delaying Retirement"