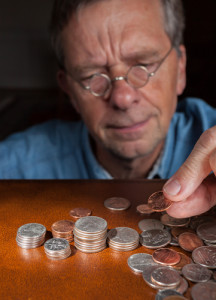 A lot of people feel that they just do not have enough money today. This will make it difficult for them to  save up for the future. They do have work, but there is always this feeling that they just do not have enough. Here are some common reasons why.
Income Is The Same As 10 Years Ago
If you have been working on a job for some time now that pays good money, the you should always think that you have more than enough. But after awhile, you may not have the same sentiment when you just receive the same amount for a monthly salary. By then you realize that you've been at the same job for 10 years and earning the same amount year after year. Meanwhile, the economy has changed and the prices for commodities have gone up. You have the same income but increasing expenses. It will make it more and more difficult for you to save.
No Money Growth
One way you make your money work and earn more is if you invest it. Just trying to make it earn interest when you save it in a bank may already be better than not having it grow at all. Because of recent problems involving banks, you begin to resent giving your money to them for safekeeping because of the risk. But then if you do, you are not taking steps to make it earn more, out of fear of losing it on a risk. You have this money in store but you feel that it is not enough.
Higher Rent Payments
People consider renting to be more practical than buying a home. For years and years, you have preferred renting a home as opposed to owning one. In such a case, you have failed to build equity on a home. You only continue to hand in your rental money to the landlord. It is convenient of course, but it will be something that you might regret if you have been renting on the long term. Over time, you realize that you have not invested into something substantial and have nothing to show for it.
College Debt Payments
Tuition in many colleges and universities have gone up to such a level that it is no longer affordable. Some students resort to taking out student loans to help them pay for their college tuition. Most end up with debts that they cannot repay. Making matters worse is the lack of employment opportunities that will help them deal with the debt. And even if they do get a job, the debt issues they have continue to bother them. This is another reason why most new grads may feel needy despite having a job.
No Responses to "Reasons Why You Have Difficulties Saving Money"