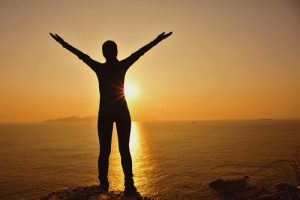 When people worry about building their retirement fund, there are usually concerned about their expenses. There are certain monthly expenses that many people have to deal with on a regular basis. These can have a significant effect on how much they can save up for their retirement fund. Sometimes, expectations of some of these expenses are being factored out in the retirement fund. But it should also provide some consolation that there are also expenses that can be reduced or even eliminated by the time one enters the retirement phase. Here are just some of the common ones.
Mortgage Payments
Home mortgage presents one of the major expenditures people have to deal with during their lifetime. For most people, paying off the mortgage quickly is one of their main objectives. By the time they retire, it is something that homeowners no longer have to worry about. And during retirement, it presents a sizable chunk of what people can use for their daily expenses instead of being part of it.
Office Commute Costs
Retirees no longer have to worry about the costs of commute from the home to the office and back. Whether it may be associated with car ownership or with the costs of using public transport, retirees can always eliminate this expense once they no longer work day in and day out. It can help lessen the daily budget in the process.
Second Car Expense
Working people usually have the need to have that second car, especially for dual-income families where both the husband and wife work. Payments for that second car can also add up to a certain expense. But the need for that second car may no longer be applicable for retiring couples. Such costs can be eliminated when retirees can make do with just one car to enjoy their retirement.
Office-Related Costs
A working  life can come with considerable expense that people have to deal with day in and day out. There are costs associated with office clothing, travel, time-saving expenses such as  hiring household help and buying convenience food and the like. People about to retire may be happy with the fact that they will no longer have to worry about such expenses once they retire. It can also lead to quite a sizable reduction in a retiree's daily budget once that it eliminated.
No Responses to "Expenses That You Can Eliminate In Retirement"