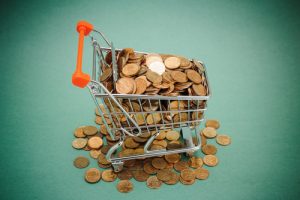 Saving money needs to be developed as a habit in order for it to be effective. Different methods can afford you different results. .  In the home, you will have many opportunities to save money. Here are some of the easy ways to do it. 

Consider getting a home warranty insurance for an old home.
Home warranty insurance is a type of insurance policy that covers specific household appliances and systems such as heating, air conditioning and plumbing in case they incur damage. It is wise to avail of such an insurance policy if you live in an old home or if you are using appliances and other home systems that are already around 8 to 10 years old. It can help you save money in case the insured home systems and appliances incur certain damages. If you are buying an old or refurbished home, talk to the real estate agent about including a home warranty policy as part of the purchase deal.
Save by cutting back on energy use.
An effective way to save money at home is by reducing your energy bill. Try to monitor how you use appliances or gadgets around the house. Most likely, you will find many areas where you may be able tosave up on energy costs at home. Unplugging the appliances you are not using can save you from 5 to 10 percent on your electric bill.
Consider making things or doing projects at home.
DIY projects can help you save a ton of money. There are a lot of things at home that probably require repair or renovations. Instead of hiring a handyman to do the job, try doing it yourself. You can go online and search for instructional videos and guides on how to do certain home repair projects. You can save money in the process aside from learning new skills as a novice handyman. That can significantly help you save up on costs.
No Responses to "Different Money Saving Tips For Your Home"