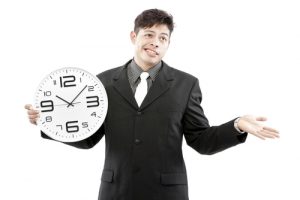 Reaching retirement is not always fun and exciting. But some people may have that perception that they are always ready to enter retirement without a worry. These wrong perceptions can put any future retiree into a very regrettable situation later on. Here are some of the common ones regarding preparing for retirement.
Not expecting to live that long.
Some people just do not think that they will live long enough during retirement that they need to save up a considerable sum. They have this perception that they can only live up to a certain point and try to determine their savings based on that expectation. The risk of outliving that expectation can be quite problematic if one hasn't prepared for such contingencies. And there are many instances that retirees outlive their retirement fund simply because they did not expect to live that long. What happens is that they have to face a very serious problem later on trying to find ways to get by. This can be easily prevented by preparing for retirement with the added living years in mind.
Relying on Social Security
There are some people who believe that their Social Security benefits can take care of them during their retirement. But in reality, Social Security alone cannot address the needs of a retiree day in and day out. In fact, Social Security can only take care about 30 to 40 percent of the costs associated with retirement. People still need to save up the rest in a separate retirement fund. To avoid this mistake, people should look at Social Security as a supplemental fund for retirement instead of being considered as the main one.
Medicare can take care of my healthcare expenses.
Health care costs should be considered as a major retirement expense. But most people make the mistake of thinking that Medicare will be able to cover for all their healthcare needs during retirement. In reality, Medicare does not cover for medical expenses in many common situations such as checkups from a specialist, out-of-pocket expenses, as well as other health related costs such as purchasing hearing aids and eyeglasses.
Posted by Ardent Editor on Aug 3 2017 in Money 101
No Responses to "Common Wrong Perceptions About Preparing For Retirement"