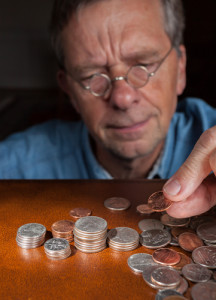 When it comes to saving money, many people tend to have different ways to achieve goals. Some are successful at it while some are not. There are common reasons why some people may be finding it hard to save money. Here are just some of them.
Unrealistic Goals
Some people know that they need to save up money for the future. But sometimes, the goals they make is what prevents them from doing so. Lofty goals in saving may be quite ideal, but they also need to be achievable. Those who find it difficult in saving money are better off taking small steps. Goals should be realistic based on present circumstances. Creating savings goals and not being able to achieve them will cause discouragement and tend to make people give up on trying to save. The key to saving money is be developing a habit for doing it. It is not usually how much you can save for a short period of time but on how regularly and how often you can save up money.
Not Persistent Enough
Some people can give up easily when they realize that they are only able to save just a miniscule amount of their income than they expected. But it is also important to know that, in learning how to save, people need to be patient. They need to learn how to develop the habit of setting aside money for the rainy days. There may be discouragements along the way. But the key is too stay persistent and focused. Every time you set aside a portion of earnings into a savings fund, it slowly builds up. If you continue this habit of saving up money regardless of the amount you set aside, you will eventually realize that there's no amount too little or too late to learn and start saving.
Not Having A Budget
One way to effectively save money is by knowing where your income goes. People need to know how much they earn and how much they spend on expenses. This way, people can control their spending if they do not have money and know how much they can save on a regular basis.  One way to ensure this is by having a budget for expenses. This way you can see and control where your earnings go as well as keep track of whether your money is better off saved than spent. With a budget, you can always adjust your spending to help boost your money saving habit that you are developing.
No Responses to "Common Reasons For Failure In Saving Money "