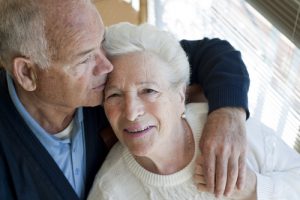 Retirement can mean differently for different people. For the well-prepared, retirement is a period for enjoying life more. The same thing cannot be said for the unprepared. As long as you are still years off of retirement, it is still possible to save up what you can to at least build up a fund that will keep you buoyed up once you get to that point in your life. There are also many different ways you can go about trying to save up for your retirement and how you wish to spend it. Having a passive income stream may probably be what you may need in order to earn some income even after you retire.
Passive income is simply income that you can earn that requires the least of effort. It is one of the fastest ways that you can build wealth. One advantage of a passive income stream is that it continues to earn income for you even though you do not spend or focus your time into it. In a way, it does its job generating income on its own. This gives you the time to spend on other things, such as on other important tasks or enjoy with your family or friends.
But contrary to what some people may say, passive income may still require that you spend some initial effort, time and money in order to make it work. Most of the time, you may need to build it up first before you can reap the dividends. So it is not totally something that does everything like magic. Here are some examples of passive income sources that you can consider for your future retirement.
Rental Properties
Renting out a room, apartment, or a house that you own is a common and great source of passive income. You receive a monthly income in the form of rent from the tenants of your rental properties. But this may require that initial outlay of choosing, purchasing, and developing properties that you plan to rent out. But once everything has already been set up, the rental income received on a regular basis as long as there are tenants on those properties.
Income-Generating Operating Businesses
Another good means of passive income is investing on existing businesses that are already known to generate income. When you let the existing management run the business for you , then it can become a passive income source. It does not qualify if you prefer to run the business hands-on. Such income sources also require some considerable capital that you might need to invest.
Dividend-Earning Stocks
Stocks can also be a source of passive income if it pays dividends at regular intervals. Paying dividends is a way for some companies to share their profits to holders of their stock. If you wish to consider investing in stocks as a passive income source, then consider investing in companies known to pay recurring dividends on stock shares. But make sure that you also choose stocks that you can consider as good long-term investments apart from them providing regular dividends.
No Responses to "Ways To Earning Passive Income In Retirement"