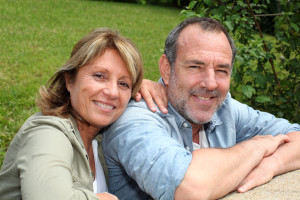 People contemplating retirement may both have concerns and worries. Most of the time, the reason is that some do not feel ready and prepared to retire yet. The only way to prevent this is by trying to prepare early. As retirement nears, preparation may also involve asking several tough questions. The answers will determine whether you are now ready to retire. Here are some of them.
Are your retirement benefits maxed out?
The best way to enjoy your retirement is if you are able to take full advantage out of your retirement benefits to the fullest.  If you have maxed out your contributions and you can no longer do anything to improve it to get the maximum benefits, then you may be on your way to a comfortable retirement.
Is your credit or debt situation in order?
One of the important things to consider before you retire is your credit situation. It is better to take care of your debt and credit obligations while you are still working. If you end up with debts to pay when you retire, expect your retirement fund to be hit hard. You may end up with dwindling funds earlier than you might have expected. If you still have a considerable amount of debt to take care of, try to pay them off before you retire.
Are your cash reserves enough?
Experts suggest that you have at least two years worth of liquid money in your savings account that you can rely on when the need arises. This will help ensure that you have something to use for emergencies without having to dig into your retirement fund. Having cash reserves can also help prevent you from using a credit card for costly emergency expenses and avoid accumulating new debt during your retirement.
Is work a choice or a necessity?
You can decide if you are ready to retire if you ask yourself this question. If you are still working by your own choice, notwithstanding the income having further effect on your retirement funds, then you are now prepared for retirement. But if you are still working out of necessity because you still do not have enough funds for retirement, then you may not yet be prepared or ay face many challenges in case you really want to retire now.
No Responses to "Tough Retirement Questions To Ask Yourself"
Leave a Reply