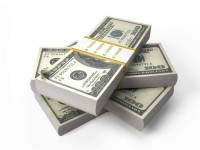 Going into retirement life will be mixed for different people. Some who have prepared well for it will be welcoming it. Those who did not may dread the day that they will finally become a retiree. All it boils down to is having the means to spend retirement in relative comfort and ease.
But for the most of upcoming retirees, it is usually just trying to make do with what retirement funds they have that will matter. And due to the challenging economic times of today, most of them will be trying hard to save up what they can and spend as little to try and keep that retirement fund work as long as possible for them. Here are some of the ways that may help retirees stretch up their retirement budget.
Determine if you have the retirement budget to work with.
The first thing that every retiree or upcoming retiree should do is determine whether they are ready financially to face retirement life. If this may be quite difficult for you to determine, then there are always people like financial planners to help you out. Your income, savings and other fund sources can be assessed and evaluated to see if you have the means to face retirement in relative comfort. A financial planner can also help you map out what you might need to do to make your retirement more secure.
Consider safer investments in your portfolio.
If you have invested your retirement fund well, you might consider also trying to secure whatever investments that you have as you get older. As you pass several years into your retirement, you might become more concerned about keeping your investments safer and more secure. You might want to consider investing them more in annuities and less on more risky investment options. They might offer you lesser income, but in the long run, they are safer and more secure.
Defer taking Social Security until you reach full retirement age.
Social Security payments provide added income to the retiree. But one should carefully consider at what time it should be availed. If a retiree decides to avail his Social Security benefits earlier at age 62, the amount received can be permanently reduced. The reduction can reach as much as 30 percent. By deciding to avail of the benefits the month you reach full retirement age, the benefits will be received with no reductions.
No Responses to "Tips For Stretching Your Retirement Budget"