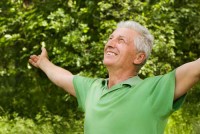 Retirement is something that people will eventually have to face. They can choose to plan for it early or do their retirement planning much later. But more important than that, people should know the basics of retirement planning in order to be able to prepare for it more effectively. Here are some of the very basics of retirement planning that people should bear in mind.
Planning Duration
When planning for retirement, it is important to know how much time an individual has to prepare for it. Preparing early would generally give one more time to save up for a retirement fund, making it easier to save up or amass the necessary amount needed to have a comfortable retirement. The timeline will also help determine where the fund should be invested in.
Retirement Spending
How you wish to spend your retirement would help determine just how much fund you need to accumulate over time. If you wish on spending a luxurious retirement traveling the world or going on cruises, then you surely would need quite a retirement fund to make that happen. Either you start saving up for your retirement fund early in your 20's or you try to set aside a larger than usual amount for the fund regularly if you are already just a few years away from retirement.
But if you are content with enjoying a modest retirement life, then you would have a much easier time saving up for it. But the important thing is you still need to save up for your retirement. Just knowing how you plan to spend it would help give you a better perspective on what you need to do for your retirement plan.
Investment Strategy
Since you are on your way to saving up for your retirement, then you would also be amassing a sizable fund over time. You may consider setting it aside on a savings account or you could also make it grow further by putting it on timely investments. Your investment strategy would largely depend on your retirement planning timeline as well as your investment risk tolerance.
If you have no need to use your retirement fund in the near future, then you might consider long-term investments as one option. But if you feel that you might need to use it in case of early retirement 5 to 10 years later, then you might consider some short-term investments instead. Whether you wish to put your retirement fund on stocks or treasury bonds and at what percentage would depend on how you are comfortable with certain levels of risk.
No Responses to "Retirement Planning Basics"