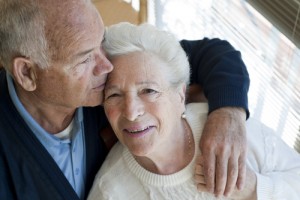 Everyone wants to spend a comfortable retirement. The only way to make that possible is by saving enough in a retirement fund that will keep you doing what you love to do during your retirement. You need to develop a good retirement plan to help guide your way to a comfortable retirement.
Once you have developed a retirement plan early on, there might also be the need to check it up and improve it as the years go by. Certain factors during your lifetime may affect any retirement plan and you may need to modify it at times to address certain changes. There are many different ways that you can improve on your retirement plan. As you move to review and assess its viability depending on your current financial situation, here are some tips that might help you out.
Consider inflation as a factor.
When developing a retirement plan, some people usually try to set a certain amount that they think will help them live comfortably during their retirement years and beyond. But sometimes, that amount may no longer be enough as time goes by. People should consider inflation when they try to determine the ideal amount to save for retirement. Some people may think before that a million dollars may be more than enough for a comfortable retirement. Because of inflation, that amount may no longer be that large. Prices of many products go up along with utilities and medical expenses. That is why it is always important to revisit and review your retirement plan through the years and consider how inflation may affect it.
Consider your long-term needs.
In order to make your retirement plan work, your ability to save may offer the most decisive factor. If you do not take it seriously enough, you may have a difficult time achieving those retirement planning goals you set. To keep you on the habit on saving your hard-earned money for retirement, you may need to focus on your long-term needs most of the time. This will help you on making decisions in the present. If you are serious about long-term gains, you may want to forego some of the luxuries that you may want to spend on yourself today.
Focus on potential retirement income streams as well.
While you may want to amass a certain amount for retirement, you should not make that your only income source. If you will depend on just how much you saved during your working life, then you may find your retirement fund dwindling little by little as your retirement years pass by. You may also need to focus on trying to create income streams that will earn money for you after retirement.
No Responses to "Improving Your Retirement Plan"
Leave a Reply