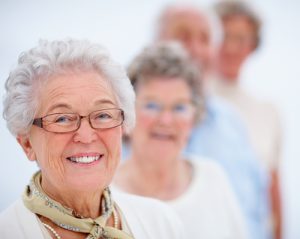 During retirement, there are certain changes that people need to consider. One of them is the subject of downsizing. People usually look towards downsizing their lifestyle when they retire. One common example includes moving into a smaller home. Although downsizing can mean lower living expenses, there are also initial costs to consider. Here are some of the five common costs associated with downsizing during retirement.
Relocation Costs
Some retirees plan to downsize by planning to relocate into somewhere they can enjoy less taxes or cheaper prices. Depending on where you plan relocate, you may need to spend money trying to move all your belongings to your new home. Whether it may just be a block away, to another state or even overseas, relocation entails certain expenses that you need to consider.
Costs of Selling Your Home
Most retirees downsize by selling their home after all the kids have left the coop. With a retiree couple left living inside the family home, a choice to move into a smaller home is always a good idea. It may involve having to sell the old home in order to finance the purchase of a new but smaller home.
Before deciding to sell your home, you should be aware that there will be costs involved. There are commissions you have to pay for real estate brokers who do the job of finding buyers for your home. There are also the costs for the paperwork needed. You can also choose not to use a real estate agent. But there are other associated costs that you also need to consider as well, with or without an agent. And more importantly, there are also potential costs associated with selling a home in current market conditions. You may end up selling your home at a loss than when you first  bought it.
Costs of Buying a New Home
Aside from the cost of selling a home, downsizing to a smaller home may involve purchasing another one as replacement. Just like the first time you bought your first home, you may need to deal with the costs of mortgage payments along with the other associated costs involved in every home purchase. You may also consider going back to renting out instead of buying a new home. There are also costs involved that you will need to consider such as rent.
No Responses to "Downsizing Costs To Consider During Retirement"