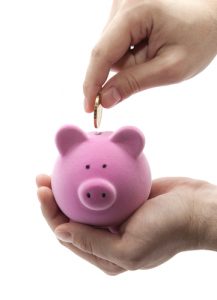 Retirement is an inevitable period in most people's lives. And people may have different feelings when it comes to it. It all depends on how people prepare for it. For those who have prepared, they welcome this period as a time of relaxation and settling down. For the unprepared, retirement is viewed as a concern. And for people who are fast approaching retirement age and may have not prepared, it may be desperate times indeed. Here are some valuable retirement advice for the desperate and the unprepared.
Consider delaying retirement.
For people who have not yet prepared enough for life after retirement, the best recourse would be to delay it. If you can extend your income generating years by putting off retirement for several years, you might just be able to save up a bit more to help you through your eventual retirement years.
Delay social security withdrawals.
Delaying withdrawals on your social security pension will enable it to earn more for you. While you can already receive your retirement benefits when you reach the age of 62, you may only be getting a lower monthly payout on your retirement benefits on account of social security expecting of having to provide payments for more years on your retirement. But if you delay retirement by several years, you will be getting more monthly. You will get the full benefits provided for if you retire by age 70. But take note that delaying retirement after 70 will not add anything more on your retirement benefits.
Look into public benefits.
If you are not prepared for retirement and see yourself lacking funds at a certain retirement age, you may consider requesting for some public assistance. You can inquire if your situation can qualify you for some government handouts to help you out. You can consider qualifying for subsidized housing, food stamps and other benefits that can help you spend less during retirement.
Use your home.
If you are a homeowner as well as a retiree, you can always consider your home as a possible source of when you retire. You can also consider getting a reverse mortgage on your home. In this setup, homeowners will get monthly payments based on the home value from the creditor, hence called a reverse mortgage.
No Responses to "Desperate Retirement Measures For The Unprepared"