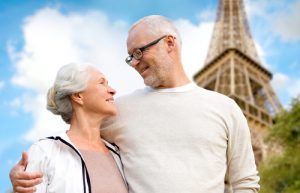 When it comes to building up a retirement fund, people will need to save a considerable amount for a long period of time. The earlier people start saving, the better the chances they have of reaching their retirement fund goals. Soon they will have to do more than just saving. They also need to avoid the common retirement saving mistakes most people make. Here are just some of them.
Not Taking Advantage Of A Retirement Account
Instead of saving your retirement fund in a piggy bank, you may be better off trying to put them in a retirement account like an IRA or a 401(k). The money you contributed into it is reinvested to earn and build your retirement fund. Not only that, in the case of the 401(k), your employers may even match your contributions, giving you a way to get free money added into your retirement fund. But a common mistake most people make is that they do not maximize their contributions to these retirement accounts, missing out of potential earnings as well as not maximizing the matching contributions provided by employers.
Staying Away From Stock Investing
In order to protect their savings from losses, some people prefer not to invest in stocks. But that can be a mistake. Stocks can provide some substantial increase in investment if it is done the right way. In the long run, stocks offer higher returns compared to other investments. It can be a mistake not taking that advantage to invest.
Dealing With Too Much Interest
While people nowadays consider credit card spending as normal, it can contribute to how effective on can manage his or her retirement savings. Credit card debt can lead to considerable interest payments if people are not careful using their card. Some interest rates can go high and that requires payment. If it is not taken cared of as soon as possible, it can substantially affect the amount one can save for retirement. What could have been set aside for  your retirement instead goes to the payment of interest. Try to reduce your interest rate payments as early as you can to avoid wasting money that should be part of your retirement savings.
No Responses to "Common Retirement Saving Mistakes"