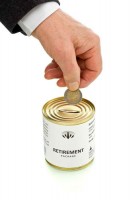 Some people find it very difficult to manage their financial resources. This problem is not just limited to the wealthy. Many from the working class may also have problems trying to make their hard-earned money work for them. If they do not find a way to manage their wealth, then it can easily lead to financial ruin and steep losses. One way to address this problem is by seeking the help of a good financial adviser.
The main task of financial advisers is to help people manage their wealth wisely. Whether you call them as financial planners, financial advisors or investment professionals, they all have the same aim- to help people how to handle and manage their money and investments more efficiently. You do not have to be rich in order to need the help of a financial adviser. As long as you have money set aside for the future but do not know how to fully manage it, then expert advice from a professional can also help ensure that your money will not go to waste.
The first step towards getting help from a financial adviser is to know how to choose the right one. There are different factors that come into play when you start looking for a financial expert to whom you can entrust your hard-earned money  to. Here are some tips that can help you out.
Fees and Compensation
First of all, it is important to know how your financial adviser will earn his keep, so to speak. They are being paid for their services so you need to know how they are being compensated. Some require direct fees for services while others base their commission on the results of their strategy in making your money grow. Bear in mind that how they are compensated can also determine how they make financial decisions. Try to  choose an adviser who serves your needs first before anything else.
Listens and Communicates Clearly
A good financial adviser is one that listens well to clients. They are able to get what clients look for and expect and work to achieve that goal. Not only that, good finanical advisers are also good communicators. They are able to explain their strategy in a way that clients can understand, without the meaningless jargon that are just used to impress.
Patient Planner
A good financial adviser uses patience in order to make your money and investments grow. He or she is not the one promising quick riches just to convince clients. A good financial adviser has a strategy in place with set goals and provide expected results at certain time periods. While the strategy may look like it will take years to bear fruit, but it is the one that will eventually safeguard your wealth for the future.
Transparent and Open
A good financial adviser is someone you can trust. He or she should be transparent and open to sharing with you every financial decision made and action taken. You are always kept in the loop when it comes to updates and progress of the strategy developed to help your money and investments grow.
No Responses to "Choosing a Financial Adviser"