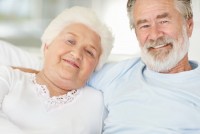 For those who wish to live a more comfortable retirement, achieving financial security is always an important goal. Trying to achieve this goal as early as possible will ensure that one may be able to expect a retirement spent in relative comfort and even with a bit of luxury. Here are some tips that might help people achieve financial security
Learn To Budget
The only way to take charge of using money is by learning how to use them wisely. People may be able to do this by trying to learn how to budget and working to try and stay within the limits set when it comes to living expenses. It is the best way for people to try and save up money for the future or for some other worthwhile endeavors that will further help them improve their financial security goals.
Look At Savings As A Regular Expense
Saving money may be different for most people. Some may find it hard while some may find it easy. Saving money, in most cases, would simply be a matter of having the right mindset. One way that can help people save money regularly is to try and consider it as an expense. When people consider saving as an expense, they are more likely to aside the money to "pay" it off on a more regular basis. It would help develop that saving habit for most people and allowing them to save up more for the future.
Strive To Build A Tax-Deferred Retirement Account
If you have some money saved and set aside for retirement, the best place for it would be on tax-deferred retirement accounts. This will allow you to have your money earn more while not having to worry about taxes. It will also help you avoid having to take out your money and use it on other expenses, lest you are prepared to face the costly taxes and penalties that come with early withdrawals of the money that you put into such accounts.
Seek Help From An Experienced Financial Planner
If you feel that you are earning more nowadays but do not have a good idea on how to invest it, it may be wise to seek the help of an experienced financial planner. Having one to provide you with sound financial advice when you need it will help you put your money to good use instead of using it recklessly on other things. Try to choose a qualified and experienced financial planner that you think would help provide you with advice and help you make those important financial decisions.
No Responses to "Achieving Financial Security for Retirement"