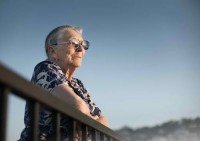 Even if you think that you may not be that well off, you might still have a need for estate planning, especially if you have a family and some assets that you might leave behind in case you move on to "the other side". Estate planning is important to anyone who may be leaving behind some valuable assets that should be given under the care of the right person. Not only that, estate planning will also help avoid some of the headaches that loved ones or family members may have to go through if one dies without even bothering to take care of whatever estate he or she leaves behind. Here are some of the essential things to consider when one has to start on estate planning.
Make An Inventory
The first task in estate planning that one should first take care of is trying to know what assets or things are there that one may be leaving behind. It is important to make an inventory of all the physical assets that one may have in ownership and list them down. This will include the house, real estate property, appliances and other physical items that one owns.
Aside from the physical assets, one should also try to make an inventory of other valuable non-physical assets. This might include retirement plans, insurance policies, bank accounts, stock investments, etc. in addition, one should also try to make a detailed inventory of one's debts and liabilities and make a separate list of them. This will prove to be valuable later on once the estate planning process goes further into serious territory.
Get An Estate Administrator
An estate administrator is someone who will be responsible of trying to make sure that the will you leave behind is rightly followed. An estate administrator can be a lawyer but may also be anyone that you trust and someone who you think has the necessary qualifications of a competent estate administrator. Make sure that it is someone who will still remain objective and focused after undergoing an emotional experience such as death.
Create A Will
A will is a special document that one prepares indicating certain instructions that must be followed after one's death. One can be prepared with the help of an attorney, but at a certain expense. But if one can't afford to do so, one may also be able to create a binding will on his or her own, provided that it is duly dated and signed, along with the signatures of two other witnesses, and then properly notarized. Once done, one will need to send copies of the will to an estate administrator, along with the updated inventory list of assets and debts.
Make Estate Planning Updates
Estate planning may require frequent updates, especially if one has started preparing it early. There may be changes along the way that will require revisions on your will or inventory of assets and debts. It is wise to go through this estate planning process once every five or so years. This will somehow help keep your wishes always updated. It may take some work to do, but it can provide you with the peace of mind, knowing that the things that you will leave upon your death will go to the right people.
No Responses to "Essential Estate Planning Tips"